Jackson Walmart Supercenter Store #335, Tennessee

(department store ) - Location & Hours
Store Details
2196 Emporium Dr

Jackson
,
Tennessee
38305
Phone: (731) 664-1157

Regular Store Hours
Open 24 hours

Store hours may vary due to seasonality.
Nearby Walmart Locations
Price: $499 each
This is one Book you can't put down and you don't need to! This tablet is just 9.6mm thick and has a brilliant 10.1-inch IPS Full HD display, but is also an amazing two-in-one productivity powerhouse. Equipped with a Halo Keyboard and Real Pen input device, you can use Lenovo Yoga Book to type, take notes, browse the web and even draw. The productivity-optimized Book UI lets you open and work on multiple apps at once, stay totally organized, and go all-day with 15 hours of battery life.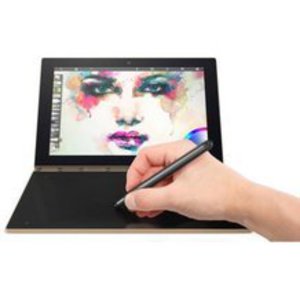 Advertisements
Store Services/Products
Check Cashing
Redbox
Photo Center (731) 664-8760
Money Center
L.e.i. Apparel
Portrait Studio (731) 664-4844
Tire & Lube (731) 664-9046
Walmart MoneyCard
Coinstar
Deli
Same Day Pickup Photo Center
Minute Key
Garden Center
Money Order
Fort Sill National Bank
Bluebird by American Express
Grocery
Pay with Cash
Beer
Jackson Hewitt
1-Hour Photo Center
Flu Shots and Immunizations
Bakery
Connection Center
Bill Payment
One Hour Guarantee
Quick Tag
Money Transfer
Rug Doctor
Pharmacy in-store transfer
Vision Center (731) 664-9033
Store Departments
General Retail
General Retail hours:
Mon - Sun: 10:00 a.m. - 10:00 p.m.

Pharmacy (731) 668-1277
Pharmacy hours:
Mon - Fri: 9:00 a.m. - 9:00 p.m.
Sat: 9:00 a.m. - 7:00 p.m.
Sun: 10:00 a.m. - 6:00 p.m.

Pick Up Today
Pick Up Today hours:
Mon - Sun: 10:00 a.m. - 10:00 p.m.

Site to Store
Site to Store hours:
Mon - Sun: 10:00 a.m. - 10:00 p.m.