Milwaukee Walmart Store #2452, Wisconsin

(department store ) - Location & Hours
Store Details
401 E Capitol Dr

Milwaukee
,
Wisconsin
53212
Phone: (414) 967-7804

Regular Store Hours
Mon - Sun: 6:00 a.m. - 12:00 a.m.

Store hours may vary due to seasonality.
Nearby Walmart Locations
Price: $7.44 Â 
Easily achieve colorful smoky eyes! Smokyshadowblast's expertly matched shades, uniquely shaped tips And smoky eye creams give you an easy way To achieve smoky eye perfection. Finish off with either lashblastlength or lashblastvolume mascara To complete your look. Cielo platinado. Luce ojos ahumados EN un instante! Una perfecta combinacion de tonos, puntas de forma excepcional y sombras cremosas ahumadas de smokyshadowblast que te brindan una manera facil de lucir ojos ahumados _Cover Girl Smoky ShadowBlast Duo (brandSAVER coupon applied)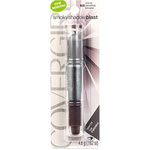 Advertisements
Store Services/Products
Check Cashing
Redbox
Photo Center (414) 967-9504
L.e.i. Apparel
Portrait Studio (414) 967-1153
Walmart MoneyCard
Coinstar
Deli
Garden Center
Fast Key
Money Order
Bluebird by American Express
Grocery
Pay with Cash
Jackson Hewitt
1-Hour Photo Center
Flu Shots and Immunizations
Bakery
Connection Center
Bill Payment
One Hour Guarantee
Quick Tag
Pharmacy in-store transfer
Rug Doctor
Money Transfer
Vision Center (414) 967-9517
Store Departments
General Retail
General Retail hours:
Mon - Sun: 10:00 a.m. - 10:00 p.m.

Pharmacy (414) 967-9360
Pharmacy hours:
Mon - Fri: 9:00 a.m. - 9:00 p.m.
Sat: 9:00 a.m. - 7:00 p.m.
Sun: 10:00 a.m. - 6:00 p.m.

Pick Up Today
Pick Up Today hours:
Mon - Sun: 10:00 a.m. - 10:00 p.m.

Site to Store
Site to Store hours:
Mon - Sun: 10:00 a.m. - 10:00 p.m.