Broussard Walmart Supercenter Store #415 in St. Martinville, Louisiana (department store) - Location & Hours
Store Details
2310 N Main
St. Martinville, Louisiana 70582

Phone: (337) 394-5525

Regular Store Hours
Open 24 Hours

Store hours may vary due to seasonality.
Nearby Walmart Locations
Price: $499 Â 
Only available in stores Box: Power cord, 3-cell lithium-polymer battery, Quick Start Guide. Trade in your used computer and electronics for more cash to spend at Walmart. Good for your wallet and the environment.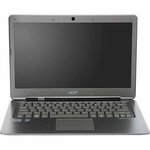 Shop online
Store Services/Products
Tire & Lube
Pharmacy
Vision Center
Grocery
Garden Center
Canopy Home Collection
Cell Phones, Plans & More
Photo Center
1-Hour Photo Center
Same Day Pickup Photo Center
Pick Up Today
Site to Store
Pay In Person
L.e.i. Apparel
Store Departments
Pharmacy (337) 837-8131
Pharmacy hours:
Monday-Friday: 9:00am-9:00pm
Saturday: 9:00am-7:00pm
Sunday: 10:00am-6:00pm

Photo Center (337) 837-8119
Site to Store
Site to Store hours:

Monday-Friday: 10:00am-10:00pm
Saturday: 10:00am-10:00pm
Sunday: 10:00am-10:00pm

Vision Center (337) 837-8886