Walmart Brandon Supercentre, Manitoba

(department store ) - Location & Hours
Store Details
903-18TH Street North

Brandon
,
Manitoba
R7A 7S1
Highway 10 & Kirkaldy Drive
Phone: 204-726-5821
Fax: 204-729-0751
Regular Store Hours
Mon. : 7:00am - 10:00pm
Tues. : 7:00am - 10:00pm
Wed. : 7:00am - 10:00pm
Thu. : 7:00am - 10:00pm
Fri. : 7:00am - 10:00pm
Sat. : 7:00am - 10:00pm
Sun. : 9:00am - 6:00pm

Store hours may vary due to seasonality.
Price: $499 each
This is one Book you can't put down and you don't need to! This tablet is just 9.6mm thick and has a brilliant 10.1-inch IPS Full HD display, but is also an amazing two-in-one productivity powerhouse. Equipped with a Halo Keyboard and Real Pen input device, you can use Lenovo Yoga Book to type, take notes, browse the web and even draw. The productivity-optimized Book UI lets you open and work on multiple apps at once, stay totally organized, and go all-day with 15 hours of battery life.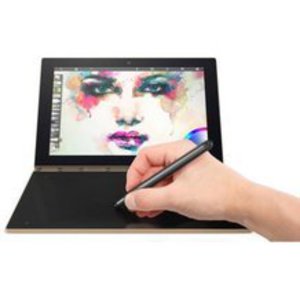 Advertisements
Store Services/Products
Grocery
McDonald's with McCafé
Pharmacy
Portrait Studio
Tire & Lube Express Centre
Walmart Photo Centre
Walmart Vision Centre
Walmart Wireless
Western Union
Store Departments
Connection Centre
Connection Centre hours:
Mon - Sat: 9AM - 9PM
Sunday: 12PM - 6PM

McDonalds
McDonalds hours:
Mon - Sat: 8AM - 10PM
Sunday: 12PM - 6PM

Pharmacy 204-728-4427
Pharmacy hours:
Mon - Fri: 9AM - 9PM

Photo Centre 204-725-2741
Photo Centre hours:
Mon - Sat: 8AM - 9PM

Portrait Studio 204
Portrait Studio hours:
Mon - Fri: 10AM - 7PM
Saturday: 9AM - 8PM
Sunday: 12PM - 6PM

Tire & Lube Express Centres
Tire & Lube Express Centres hours:
Mon - Fri: 8AM - 9PM
Saturday: 8AM - 5PM
Sunday: CLOSED

Vision Centre 204-727-2519
Vision Centre hours:
Mon - Fri: 9AM - 9PM
Saturday: 9AM - 6PM
Sunday: CLOSED