Walgreens - store# 4004 - 12749 S Cleveland Ave in Ft Myers, Florida (pharmacy) - Location & Hours
Store Details
12749 S Cleveland Ave
Ft Myers, Florida 33907
Intersection: Woodland & South Cleveland Avenue

Phone: (239) 939-2142

Regular Store Hours
Open 24 Hours

Store hours may vary due to seasonality.
Nearby Walgreens Locations
Price: $19.99 with card
• Liqui-gels, 30 ct., includes 6 free
• Tablets or Redi Tabs, 30 ct.

coupon savings

$19.99 with card - $4 less coupon savings in most Sunday papers† = final cost $15.99

con tarjeta Alivio para las Alergias.

Cupón de $4 en los periódicos dominicales†.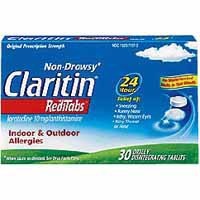 Shop online
Advertisements
Store Services/Products
Open 24 hours
Digital photo pickup
Printer cartridge refills
Pharmacy drive-thru
Full Liquor department
Online ordering
Medication Compounding
Walgreens now offers the H1N1 vaccine at this location.
Store Departments
Pharmacy
Pharmacy hours:
Open24 Hours