Walgreens - store# 11781 - 2964 W Martin Luther King Blvd in Fayetteville, Arkansas (pharmacy) - Location & Hours
Store Details
2964 W Martin Luther King Blvd
Fayetteville, Arkansas 72704
Intersection: NEC of One Mile & Hwy 62

Phone: (479) 521-5103

Regular Store Hours
Mon - Fri: 8:00AM-10:00PM
Sat: 8:00AM-10:00PM
Sun: 9:00AM-9:00PM

Store hours may vary due to seasonality.
Nearby Walgreens Locations
Price: $2.49 final price
good at Walgreens with COUPON and CARD / válido en Walgreens con cupón y tarjeta
SKU: 1406
14.75 oz.

Salmón Rosado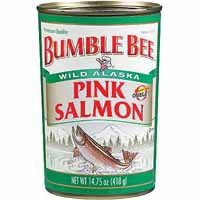 Shop online
Advertisements
Store Services/Products
Digital photo pickup
Pharmacy drive-thru
Online ordering
Walgreens now offers the H1N1 vaccine at this location.
Store Departments
Pharmacy
Pharmacy hours:
Mon - Fri: 9:00AM-9:00PM
Sat: 10:00AM-6:00PM
Sun: 10:00AM-6:00PM